Workforce management
Flexibility
Speed
Reliability
Focus
Smartness
Ambition
Consulting
Innovation
To the point
Flexibility
Endurance
Agility
Focus
Accessibility
Accuracy
Expertise
Innovation
Integrity
Consulting
Speed
Reliability
Focus
Smartness
Ambition
Expertise
Innovation
To the point
Flexibility
Endurance
Agility
Consulting
Accessibility
Accuracy
Expertise
Innovation
Integrity
Flexibility
Speed
Reliability
Focus
Smartness
Ambition
Consulting
Innovation
To the point
Flexibility
Endurance
Agility
Focus
Accessibility
Accuracy
Expertise
Innovation
Integrity
Consulting
Speed
Reliability
Focus
Smartness
Ambition
Expertise
Innovation
To the point
Flexibility
Endurance
Agility
Consulting
Accessibility
Accuracy
Expertise
Innovation
Integrity
Flexibility
Speed
Reliability
Focus
Smartness
Ambition
Consulting
Innovation
To the point
Flexibility
Endurance
Agility
Focus
Accessibility
Accuracy
Expertise
Innovation
Integrity
Consulting
Speed
Reliability
Focus
Smartness
Ambition
Expertise
Innovation
To the point
Flexibility
Endurance
Agility
Consulting
Accessibility
Accuracy
Expertise
Innovation
Integrity
Flexibility
Speed
Reliability
Focus
Smartness
Ambition
Consulting
Innovation
To the point
Flexibility
Endurance
Agility
Focus
Accessibility
Accuracy
Expertise
Innovation
Integrity
Consulting
Speed
Reliability
Focus
Smartness
Ambition
Expertise
Innovation
To the point
Flexibility
Endurance
Agility
Consulting
Accessibility
Accuracy
Expertise
Innovation
Integrity
Flexibility
Speed
Reliability
Focus
Smartness
Ambition
Consulting
Innovation
To the point
Flexibility
Endurance
Agility
Focus
Accessibility
Accuracy
Expertise
Innovation
Integrity
Consulting
Speed
Reliability
Focus
Smartness
Ambition
Expertise
Innovation
To the point
Flexibility
Endurance
Agility
Consulting
Accessibility
Accuracy
Expertise
Innovation
Integrity
is in our nature
One system for each timetable
Complex work situations can be reduced to a single workforce management system, so your employees can see their work schedules and planned leave in real time. A single system also helps to ensure consistently correct salary calculations.
Custom configured software
The configuration of the Syntegro solution is fully customised to your company based on a reliable and ultra-flexible software package.
You will finally be able to use a versatile and affordable workforce management system that works for your employees.
A dedicated expert as a direct contact
Short lines of communication and approachable specialists: Syntegro offers expert implementation of your workforce management software and a solution-oriented and accessible after-sales service.
__________________
→   Always correct and rock-solid
→   Ready to use, either in your hand or on your screen
→   Naturally flexible, tailored to your needs
→  Always performing as promised
Discover our solutions here
____________________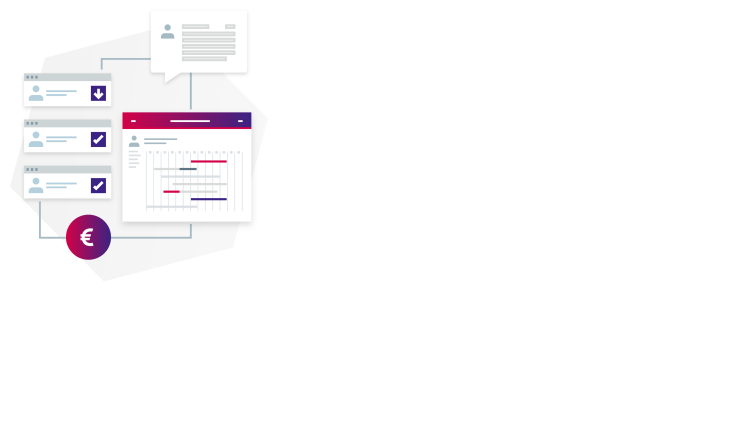 SYNTEGRO —
Project registration
Always have your resources allocated to the right cost centre to maintain an overview of the time spent on each project or client.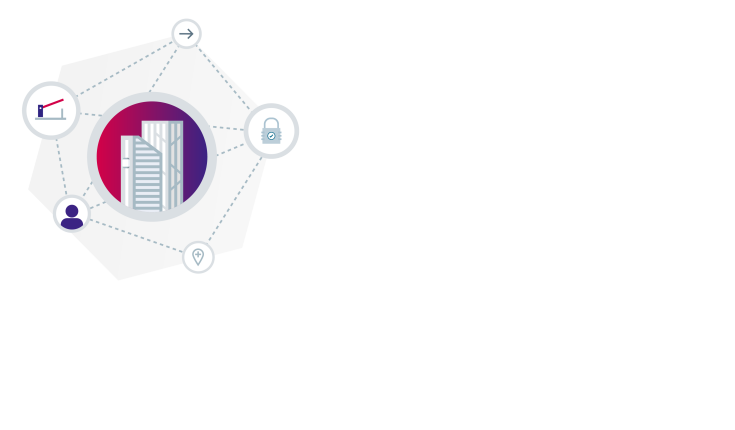 SYNTEGRO —
Access management
Who gets to come in and who stays outside? Syntegro's intelligent and scalable solution offers both hardware and software access control for your organisation.
Optimal staffing
in combination with cost control
You schedule the right person, at the right time, in the right place, for the right job

You avoid under- or overstaffing

You can register who does what


Cost saving
For HR on payroll administration

For executives in the processing of leave and other requests

Saving on staff planning


Employee satisfaction
Employees can make requests via their PC or smartphone

They have better insight and can be involved in their planning, for example by indicating their availability or unavailability
CASE IN THE PICTURE
Nyrstar found a flexible workforce management solution at Syntegro. From time registration and certificate management to personnel planning, employee self-service, automation of bonuses and overtime and links to other software: with Syntegro's workforce management software, Nyrstar has everything at its fingertips.
"We realise time and efficiency gains, we can save on investments and we have constant access to information to optimise our operation." - Stephanie Clé - HR specialist Nyrstar